IDS Customer Service Repair Page
Repair Policy

IDS offers a full service repair department that is equipped with the latest diagnostic and testing tools. Our repair technicians are highly skilled in trouble shooting and diagnosing all aspects of electronic hardware and software.
IDS's technical department will evaluate, diagnose, and repair IDS products currently in production on a flat rate basis. This rate covers parts and labor required to repair the electronics, print mechanisms, keyoards, displays, or any other part. Flat rates do not pertain to equipment damaged by lightning, fire, water, corrosive materials or any other physical damage.
A Return Material Authorization number (RMA) issued by Industrial Data Systems, Inc. will facilitate and expedite service on returned goods. You may obtain an RMA by e-mail (complete a Request Form found on this site) or by telephone or fax. The telephone option is preferred but not mandatory.
For those customers who need EXPRESS service we offer a 24-hour turn-around repairs. An IDS issued RMA number must accompany all equipment sent in for EXPRESS service.
For OVERNIGHT service we will ship all parts and assemblies in stock for next day delivery if we get your order before 2:00pm Pacific Time.
In many cases the solution to your problem is simple enough to handle with a telephone call. A call to our Technical Support Department could save time and money by eliminating the need to send the equipment back to us.
All products returned to IDS should be carefully packaged and sent prepaid and insured. The RMA should be clearly marked on the outside of the shipping container. Your return address, phone number and explanation of the problem will help expedite the service.
Our customer shall be responsible for all damages resulting from improper packaging or handling, and for loss in transit. If it is found that our product has been returned without cause and is still serviceable, we will be notify you and return the product at your expense. Repairs or replacements made by us on products still under warranty will be shipped at NO CHARGE by method of shipment we deem most advantageous.
Please see our Warranty Page on this website for terms, conditions, and other information about warranty repairs.
The liability of Industrial Data Systems, Inc. shall be limited to repairing or replacing, WITHOUT CHARGE, any defective products which are F.O.B Industrial Data Systems, Inc. plant for 90 days from date of shipping repaired product from IDS plant.
Equipment or parts which have been subject to abuse, misuse, accident, alteration, neglect, unauthorized repair or installation of unauthorized parts, are not covered by warranty.
Industrial Data Systems, Inc. shall have the right of final determination as to the existence and cause of Failure.
The IDS Technical Support and RMA request line is (714) 921-1353 or –2260. Hours of operation are from 8:00am to 4:30pm Pacific time Monday through Friday.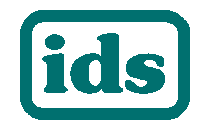 Industrial Data Systems, Inc.
3822 E La Palma Ave, Anaheim CA. 92807
Phone 714-921-1353
Outside of CA 800-854-3311


E-mail: service@industrialdata.com