What's New at IDS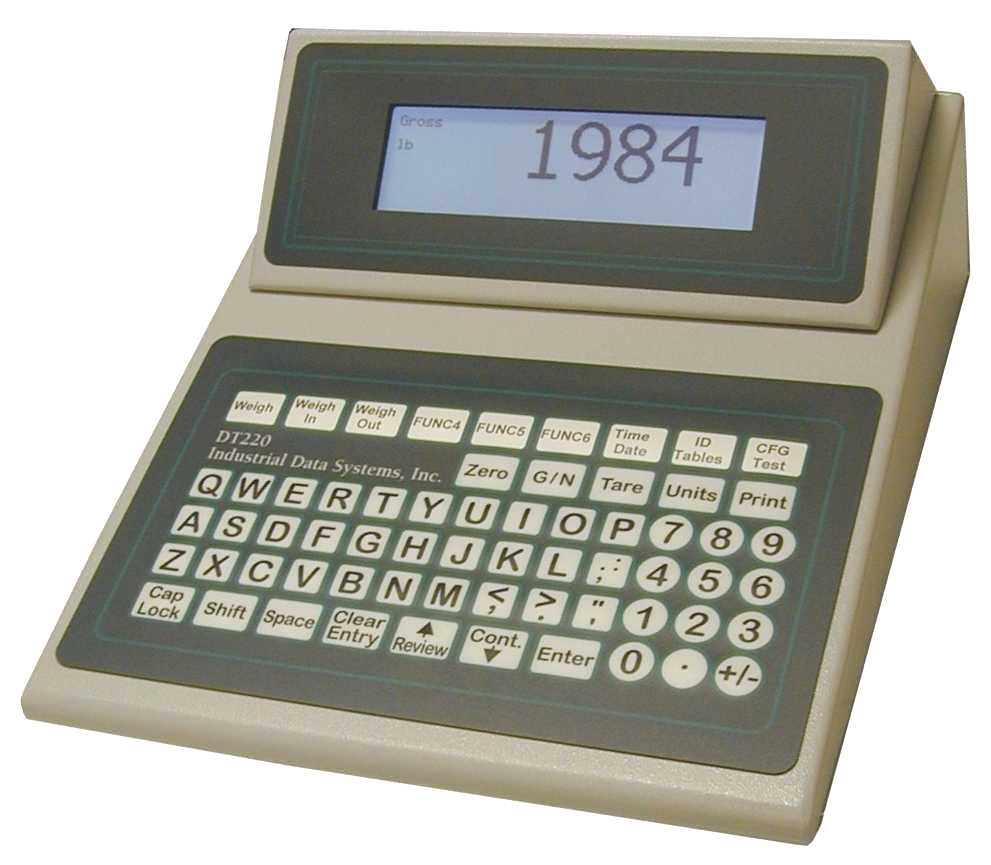 The IDS DT-220 is a Programmable Data Acquisition Control Terminal & System Integrator with a rugged design and state-of-the-art electronics technology. The DT-220 is the next generation data terminal designed to bring plug-in enhancement features to new or existing systems.


(Small Footprint Desktop Model Shown but also Available in NEMA enclosures)



Download data sheet in PDF format




The compact design of the DT-220 combines flexibility and speed with an easy to use operator interface.

This versatile and cost-effective terminal is designed for use in industrial environments to perform the following functions:

Data Collection – Collects data from A/D signals, serial communication ports, TTL inputs, and the alpha/numeric keyboard.

Database Management – 6 data tables are available for organizing, storing, recalling and reporting. New Ez-Link software to facilitate uploading & downloading data tables from or to your data base files or speadsheet.

Analog to Digital conversion (optional) - Converts the analog signal from a strain gauge "load cell" [or other transducer] to a numeric weight.

Additional Functions - Trip level event monitor, programmable "Scale Basic" functions, TTL level 'setpoint' inputs and outputs, and remote control via TTL inputs or serial input. Interface directly to a scale, weight indicator or a network of multiple scale indicators, balances, ticket, tape, bar code label printers, scanners, remote displays, solid-state/dry contact relays, computers, programmable logic controllers (PLC).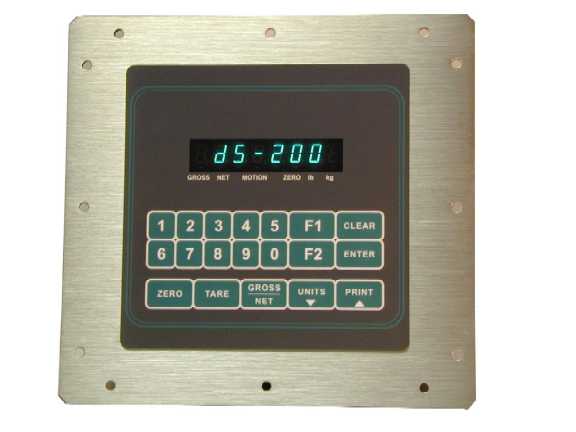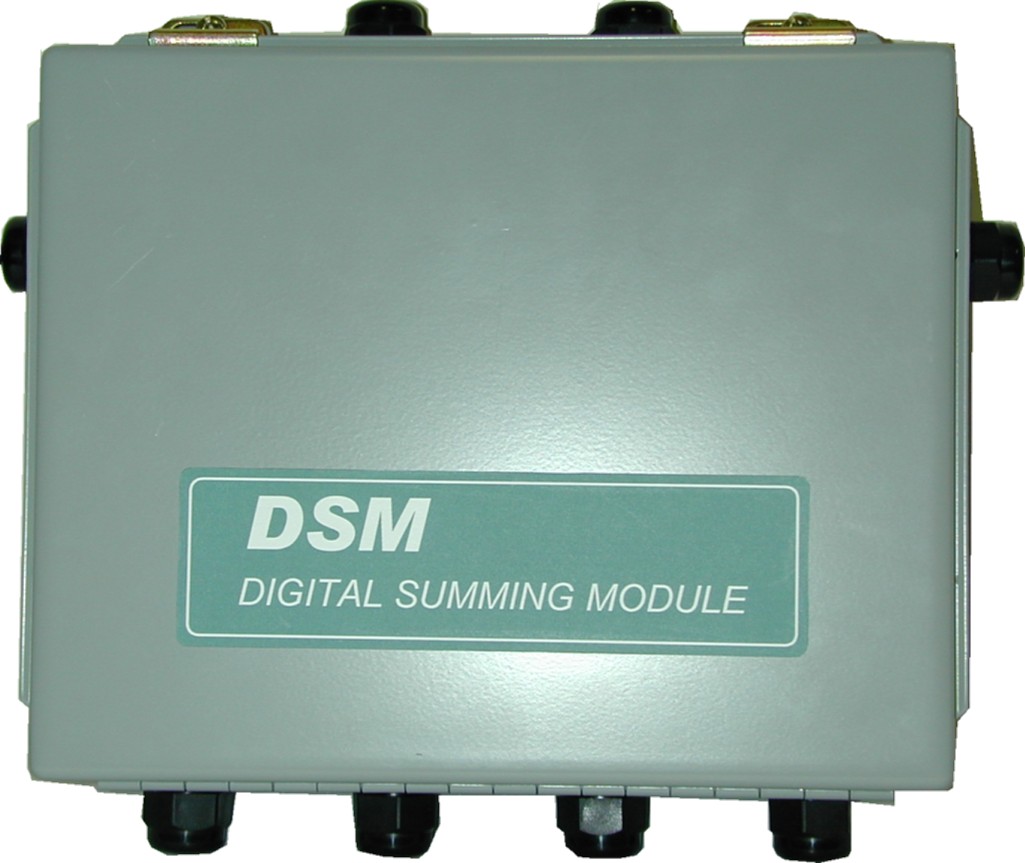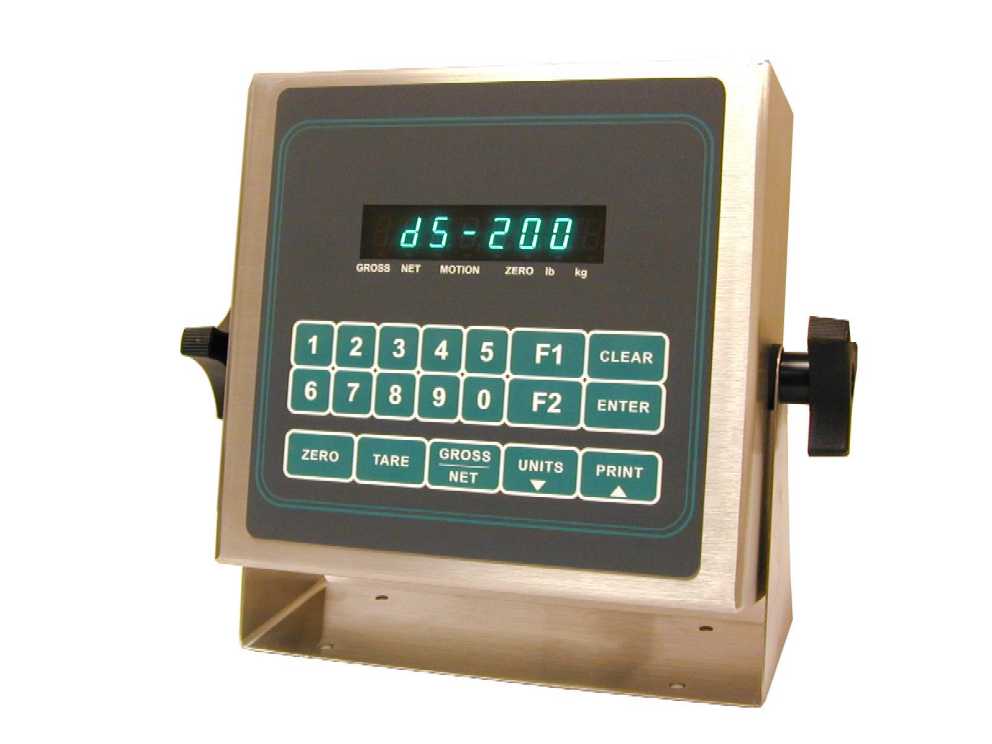 IDS DSM Digital Summing Module

Now you can have "The Best of Both Worlds" with our Digital Summing Module Technology and DS200 Data Terminals

Some of the advantages over digital load cells and standard analog systems are:
The DSM is compatible with tried and proven standard analog load cells.
Analog load cells cost less and are widely available in many varieties compared to proprietary single source digital cells.
Real-time intuitive diagnostics for detecting and identifying load cell failures. Each load cell can be viewed, enabled or disabled via the front-end terminal.
The interpolation function allows to temporarily "fill in" for a damaged load cell until replaced, saving down time with no need to empty the vessel after cell replacement.
Virtual (digital) calibration without the need for test weights ideal for large vessels, silos and weigh hoppers or the traditional analog method of calibration may be used.
Independent high-speed load cell channels for higher accuracy and performance compared to slower multiplexed types of systems.
Provides standard non-proprietary protocols for continuous and demand weight data transmission to printers, PC's, data collection terminals, remote displays or the IDS DS200 terminal. 4-20mA/0-10VDC isolated analog output is also an option.
---



To answer the request of the scale industry in 1978 Industrial Data Systems,Inc. designed the Matrix 500 Intelligent Ticket Printer. The printer was the first designed to perform data acquisition and control functions for weighing applications.
A few years later the cry was, "Place the smarts in the indicator".

To answer the request again IDS designed the 400 series Intelligent Digital Weight Indicators. A cost-effective solution, Real-time Event Driven Programmable Digital Indicators offering the most common weighing applications as built in standard programs with various configurations, options and accessories.

Now momentum is growing to "Place the smarts in the summing box or the load cells". So again to answer the request of the industry IDS has designed the DSM, Digital Summing Module. The decision was logical the company is already very familiar with the analog-to-digital conversion technology.

Having I/O and Process Control flexibility inside the summing module reduces system size and cost not to mention the enhanced diagnostics and trouble shooting functions. Interface the DSM to PC's, PLC's, Data terminals, Batching systems, Printers, Scoreboards, etc.

Avoid being locked into other manufactures that offer unique proprietary single source digital load cell technology.

Try one of our high quality MADE IN THE USA digital instruments.

For more details on all IDS products visit our Products page.

For data sheets, dealer demo unit, dealer discounts or pricing contact our sales department by filling out a Product request form, send an Email or fax.

Please direct all Technical Support calls to support line (714) 921-1353 or 2260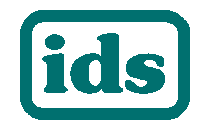 Industrial Data Systems, Inc.
3822 E La Palma Ave, Anaheim CA. 92807
Phone 714-921-1353
Outside of CA sales 800-854-3311