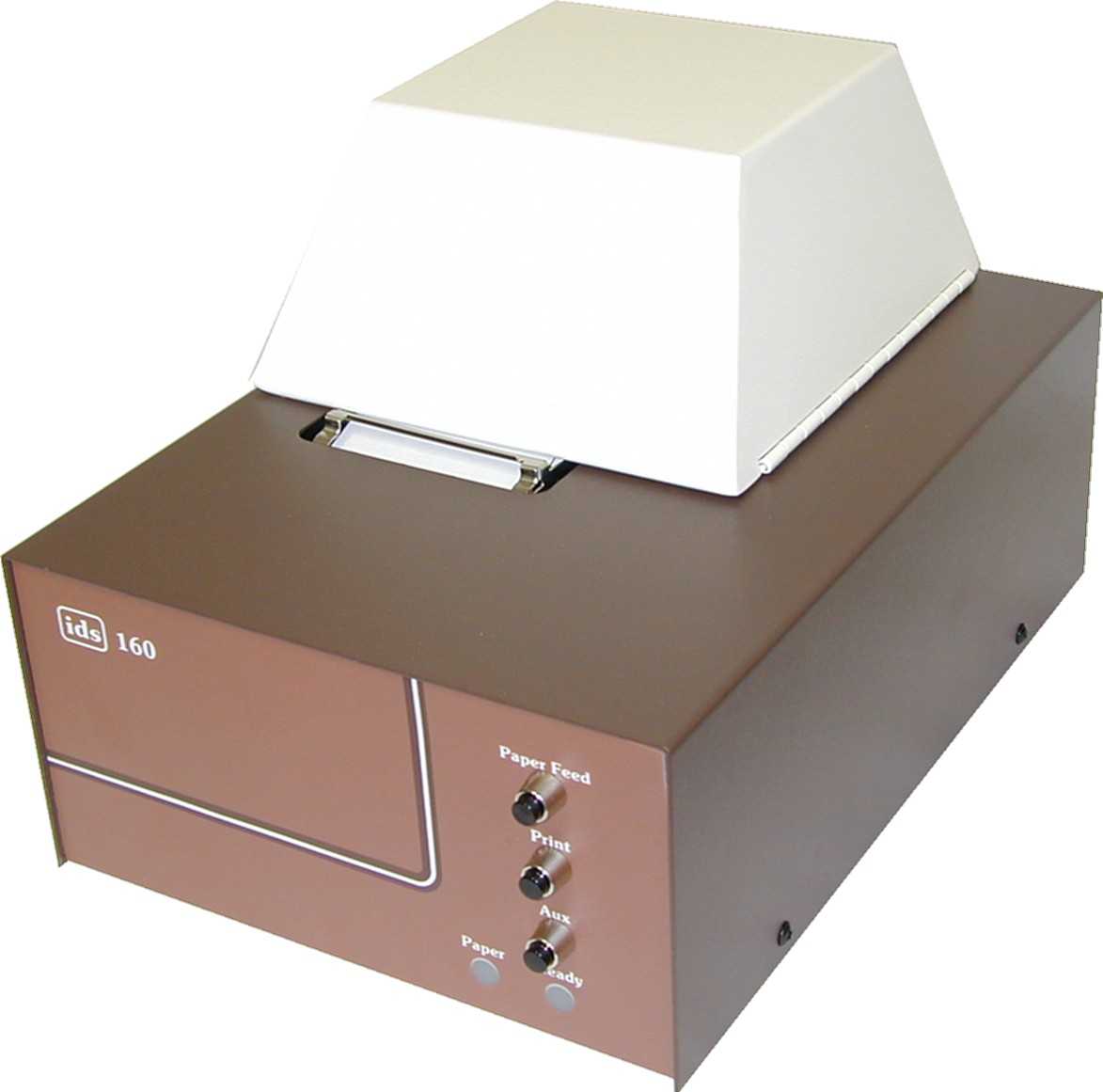 IDS160



MULTI-FUNCTION SCALE PRINTER


PRINT FEATURES OPERATING MODES SPECIFICATIONS

The IDS 160 Multi-Function Printer is unique in the scale industry. With a simple change of a switch setting, this can be transformed from a slave printer to an intelligent printer. A slave printer basically prints what it is sent. The intelligent mode is used for accumulating and calculating net weights. It is designed specifically to interface with the various digital weight indicators and " smart " terminals used in the industry today. This tape printer features a top quality 26 column dot matrix print mechanism with a head life expectancy of 30 million characters. It prints BI-directionally at a speed of approximately 2.4 lines per second. A paper take-up real is standard and may be used to take up the original or a copy. A two position cover allows paper to exit through the top for tear off, or completely cover the mechanism to eliminate intrusion of foreign material. An internal clock is available as a standard feature for time and date printing.
In the slave printer (mode-0) mode, the IDS 160 will interface with practically any serial output device, without changing program chips (EPROM). In this mode, the printers will print exactly what is sent by the device. Software makes these printers smarter by adding header information, transaction and station numbering, time/date etc. as required.
The smart printer modes 1 through 7 enhance the information sent, and add accumulating or calculation functions not possible in sending device ( weight meter). Typical, each weight meter as its own characteristics (data stream) and the smart printer requires a unique EPROM for each weight meter type.

The IDS 160 printers are unique. Approximately 20 of the most common weight meter interfaces are designed into them, and are available by changing a switch setting rather than EPROM's. This gives the scale dealer and the user much more flexibility in selecting or changing weight meters.
Testing and trouble shooting are made easy; a self-test is provided on power up. Configuration reports may be printed to show how the printer is configured. Results of internal component testing and a listing of information received by the printer are also printed as required. These feature isolate the problem saving scale technicians and the user, time and money if a problem should occur.

COMMUNICATION FEATURES

RS232, 20ma current loop, RS485, are all standard serial interfaces. Even, odd, or no parity, 7 or 8 data bits, and baud rates 300 through 9600 baud are all selectable. One EPROM fits all continuous or demand mode applications. Pulse inputs up to 48V DC are standard for conveyor scale applications. TTL level remote print inputs are also standard. BCD interface is an available option.

BI-DIRECTIONAL PRINT


The printer normally prints BI-directionally for faster operation.

MULTI-STRIKE PRINT
Multi-strike will print each line from 2 to 10 times. Legibility is increased in multi-copy tickets. The multistrike feature prints in a single direction. When selected, it will over-ride the BI-direction select.

LEFT MARGIN
Left margin is used to move printed text to the right 1 to 18 characters wide. If invert print is used , the text will be moved to the left.

TOP MARGIN
Top margin is used to skip from 1 to 9 lines down the ticket before printing.

INVERT PRINT
Characters are printed upside down, the ticket is inserted upside down for printing. This feature is used to print on the left side of documents wider than the width of 40 characters.

AUTOMATIC PAPER RELEASE
In some applications, the sending device does not send a paper release command. This feature releases the document after printing the last line received.

AUTOMATIC PRINT WRAP
If more than 40 characters (20 Enhanced) are sent without a linefeed command, overflow data is automatically printed on the next line and not lost.

AUTOMATIC LINE FEED
This feature is used when the host device (weight meter etc.) does not send a line feed command after carriage return.

INHIBIT PRINT IF PAPER EMPTY
The printer will not print if the paper is not in place. A "Form " or "Paper" indicator on the front panel indicates paper error.

TIME AND DATE PRINT FORMAT
Time and date can be disabled or printed in six different formats and at 3 different locations.

STATION NUMBERING
Numbers 1 through 9 can be printed in a multiple station application to differentiate between them.

PRINT SIZES: (Normal, Enhanced, or Mixed)
The normal is 12 char/inch (Typewriter size). Enhanced print is double width (6 char/inch). Mixed prints text normal size and numbers enhanced.

TRANSACTION NUMBERING
Up to 10 digits of sequential transaction (ticket) numbering is automatically printed on each transaction. Numbers 5 digit long can be reset, over 5 digits cannot. Use up to 6 digits to eliminate pilferage.

HEADER LABEL
Up to 30 characters of company name or other information can be printed on each ticket transaction.

AUTOMATIC PAPER FEED
Paper is automatically advanced after the last line is printed. This is used for adding a margin under the last printed line to separate transactions or allow space before the paper is torn off the roll.

MODE 0
The basic (slave) printer mode prints what is sent. The print switch requests data transmission from the host. The aux switch releases paper.

MODE 1
Prints the weight on the scale in the form:
WEIGHT 2345LB

MODE 2
Prints weight on the scale with gross, and tare labels. Depress print switch to print GROSS, and depress aux switch to print TARE.
GROSS 29687LB
TARE 1977LB

MODE 3
Provides gross, tare and net printing in two weighments. The aux switch stores tare weight. The print switch causes the printer to print gross, tare, and net weights.
GROSS 3966LB
TARE 1970LB
NET 1996LB

MODE 4
Provides a totalize register for summing weighments. The print switch prints the weight and adds it to the total register. The aux switch prints the total. Press the aux switch twice within 10 seconds to clear the total register.
WEIGHT 6962LB
WEIGHT 6962LB
TOTAL 13924LB
TOTAL CLEARED

MODE 5
Provide a subtotal and total register. The print switch prints the weight on the scale and adds it to the total and subtotal registers. The aux switch prints and clears the subtotal registers. Press aux again to print the total. Press aux twice within 10 seconds to clear the total register.
WEIGHT 966LB
WEIGHT 1964LB
SUBTOT 2930LB
TOTAL 10788LB

MODE 6
This mode is used for sequentially numbering and totalizing weighments. The print switch prints a sequence number and weight. The aux switch prints the total.
# 1 1964LB
# 2 2962LB
# 3 3962LB
TOTAL 10788LB

MODE 7
Allows the weigh-in of a truck, container, etc. either empty or full, and weigh-out after filling or unloading. Print and aux switches operate like Mode 3.
WEIGH-IN 3962LB
WEIGH-OUT 2962LB
NET WEIGHT 1000LB

GENERAL SPEC.
Power: 120 VAC ±10%, 50/60 Hz, or 240 VAC ±10%, 50/60Hz.
Power Consumption operating: 90 watts
Environmental: 32 F to 115 F (0 C to 46 C), to 80% non-condensing
relative humidity
Size: 12 inches wide, 9 inches deep, and 8 ¼ inches high (30.5 x 22.5 x 21.0 cm)
Weight: 18 lbs (8.1 kg)
Enclosed Construction: 16 ga. Cold Rolled Steel Sheet Metal

PRINTING SPEC.
Type: 5 X 7 dot matrix, serial impact
Character Size: 0.12 high, 0.07 wide (3.1mm x 1.8mm)
[0.14 wide (3.6mm) when enhanced
Line Spacing: 6 lines per inch (4.23mm)
Pitch: 12 characters per inch (2.12mm)
Print Speed: 3 Lines per second.

HARDWARE
A 4k input buffer insures data from the transmitting device is not lost while the printer is printing. A Ni-Cad battery and charging circuit protect the transaction number, time and date, and totals from being lost for up to 2 weeks without power. All other information such as the header labels etc is stored in earom so it will never be lost even if the battery fails. Costly repairs are eliminated by fusing each individual dot head solenoid to insure against damage.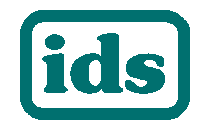 Updated on 9/17/99